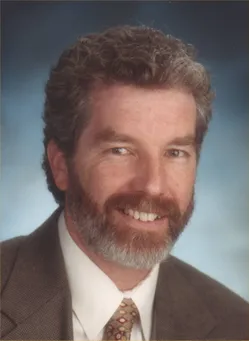 Dr. Beard
I am a second career chiropractor. I worked for many years as a cabinetmaker and carpenter. I have three marvelous children, Shanti, Isaiah, and Alicia, that have grown up and left the nest to experience this wonderful thing we call life on their own terms. Twenty nine years ago I was divorced and went through what many people would consider a mid-life crisis. Although I really enjoyed what I was doing, an aspect that was missing for me was doing something that made a real difference in the world, that genuinely helped others. I liked creating nice things, but didn't feel as though my doing so contributed to making this world, or even my corner of it, a better place.

It was at this same time that I discovered chiropractic. You see, when I was in second grade, I was walking home from school and my back spasmed and I fell on my face on the sidewalk. When my mom took me to our family doctor, he told me I had scoliosis, which is curvature of the spine. He said there wasn't anything he could do for me, and just told me to "swim a lot." My back spasms continued, and in my earlier career as a cabinetmaker I would miss two or three days of work about six or eight times a year, when my back "went out". This continued for years. Then a good friend told me I should see a chiropractor. I got relief, and went from many years of daily back pain with major problems six or eight times a year, to rarely having back pain and only two major episode in twenty eight years! The other thing that really impressed me was that the chiropractor was a warm caring person that treated his patients like they were his friends. I was so impressed with this chiropractor that I read more about it and discovered that chiropractic wasn't just great for back and neck problems, it was a form of health care that worked naturally with the body and did not use drugs or surgery. I was pushing forty and a single parent of three kids, so a career change was a difficult decision to make. With the support of my kids, though, I decided to go back to school. We moved to Iowa, they had to change high schools, and I enrolled at Palmer College of Chiropractic. After graduating with honors, passing National and Wisconsin Board Exams, I became a chiropractor. And I'm very glad I did, because I love what I'm doing! In 2005, my tenth year in practice, I completed a three year program and became board certified in chiropractic pediatrics. Chiropractic has a lot to offer kids and pregnant moms-to-be, and I'm very grateful that I am able to help them out.
The fall of 2010 brought me into a new phase of my life, as I tied the marital knot with the love of my life, Joanne. I have never been happier. I now have two step-sons at home, Luke, a senior in high school, and Tony, a junior. They are similar in age to two of my grandsons, and they get along like brothers. Joanne is also a Licensed Massage Therapist and she offers therapeutic massage at our clinic.

In 2014, my oldest daughter became Dr. Shanti Beard, chiropractor! It was a proud moment for me, and after her son finishes high school,she will move here and join our practice. She will be a wonderful addition to our clinic.

My main interests outside of chiropractic are family, the outdoors, traveling, and live theatre. I enjoy hiking, canoeing, and bike riding. I like just getting out and
enjoying the nature around me. I also still enjoy woodworking, although I do not have as much time to spend at it as I would like. I do get to put my carpentry skills to work building sets for plays.

Dr. Beard is a Diplomate member of the Pediatric Council of the International Chiropractic Association and a member of:
-Chiropractic Society of Wisconsin
-International Chiropractic Association
-International Chiropractic Pediatric Association
-Holistic Pediatric Association

You can e-mail Dr. Beard at doc_at_beardchiropracticdot com
---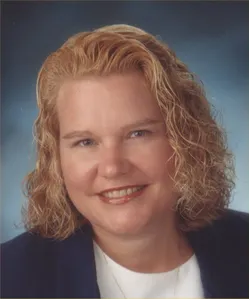 Diane LaVigne, CT, Office Manager
Portage has been my hometown since I was 5 years old and I really find it a unique place to live and work. I graduated from Portage High School and have been married to Doug for 27 years. We have 2 beautiful children, Jena 23 and Derek 22. Jena is working in property management in Madison and working towards her real estate license and Derek is a senior at UW Stevens Point and will graduate with a fisheries and biology degree. I enjoy camping, golfing, hiking, reading and spending time with my friends and family. I like to volunteer my time at area schools. I enjoy working with all the patients in our office, especially with our transitions weight management program.
I've been a chiropractic assistant for 21 years. I took many secretarial classes in high school and have since furthered my education with computer classes and chiropractic seminars. I have been certified to perform many of the therapies we currently are using in our office. I have attended several insurance seminars and am proficient in billing and understanding insurance law. One of my most recent accomplishments was being awarded the Chiropractic Assistant of the Year for 2005 by the Wisconsin Chiropractic Association. It was truly an honor. I am always willing to listen or answer any questions you may have. Just give me a call or email me.
You can e-mail Diane at staff_at_beardchiropractic dot com
---
Carol McConochie, CT
I was born and raised in this area and left at the age of 18, after graduating from Portage High School, to join the Air Force. Northern California was my home for 32 years, working as an adult social worker. I retired in July 2001 and moved back to this area to be near my family bringing along with me a daughter and grandson. Joining forces in January 2002 with this office was one of my better choices in life.
I took administrative schooling in the Air Force and college classes in social work. In addition to learning a lot from life in general, I have taken seminars learning to perform some of the therapies we offer in the office.
I love helping people, playing with our grandchildren and flower gardening.
You can e-mail Carol at staff_at_beardchiropractic dot com
---
Joanne Antonetti-Beard, LMT, CT, Autism Consultant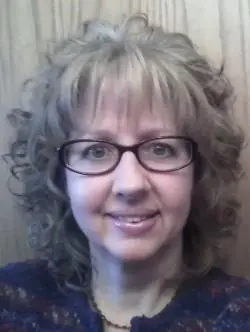 I was born and raised in the Upper Peninsula of Michigan and lived there for 44 years.
After high school I was trained as an EMT and then a combat medic in the US Army. I then graduated from the Practical Nurse program at Bay de Noc College and worked as an Army nurse in the National Guard. I also worked as an Industrial Nurse. I worked in a Laboratory office, as a pathologist assistant in the morgue, and as a medical transcriptionist.
I lived in Kansas for a short time before moving to Wisconsin in 2009 with my two sons Luke and Tony, who are now both in high school.
Luke was a very sickly infant and toddler, and was on many prescription medications. Tony came sixteen months after Luke and was born with severe autism. Not satisfied with the lack of meaningful answers, regarding autism, from the peers in my very own medical field, I set out on a quest to figure out what happened to my son and how I could fix it.
My research made me realize that I could not only help Tony with his autism but also Luke with all of his many medical struggles. I began my own program, based on a collection of many interventions, with both boys when they were aged 3 years and 18 months respectively. Based largely on proper diet, putting into their bodies what should go into them, and not putting into their bodies that which should not be put into them, I began to see remarkable progress in both children. Luke was weaned off of his daily medications in ten month's time and Tony was never put on medication for his autism. Today they are happy, healthy teenagers.
Because of the success I had with my sons, I started an autism support group that helped families understand how they could heal their children who had autism and other difficult health challenges. This support group later grew into a non-profit organization that held presentations and conferences with specialized speakers from around the country.
When I arrived in Wisconsin I decided to have my organization hold a conference in this area, and needed to find a new team to help make that happen. Dr. Danny Beard was one of the individuals who stepped up to the plate to make the 2010 4D Conference a reality. Dr. Beard and I found that we both not only had a love for helping children get healthy and stay healthy, we also had a love for each other. We have been together ever since.
Having already raised a family of his own, Dr. Beard is once again in the thick of raising children. We love being a family and enjoy reading, playing games, local theatre groups, camping, bike riding, hiking, canoeing, snowshoeing, cooking and gardening.
I have completed Chiropractic Technician courses and have now completed the Therapeutic Massage program through MATC Madison. I am thrilled to offer Therapeutic Massage at Beard Chiropractic Family Wellness Clinic.
You can e-mail Joanne at joanne_at_beardchiropractic_dot_com